Blockshipping is not only advancing the shipping industry, it's also offering everyone out there a reasonable and decent source of income. Be it a student or a stay at home mom and you're looking for a passive income earning means, Blockshipping has something for you. You may be wondering how is this so. This is so through the Blockshipping unique revenue sharing method. Let's get to business and see how this works.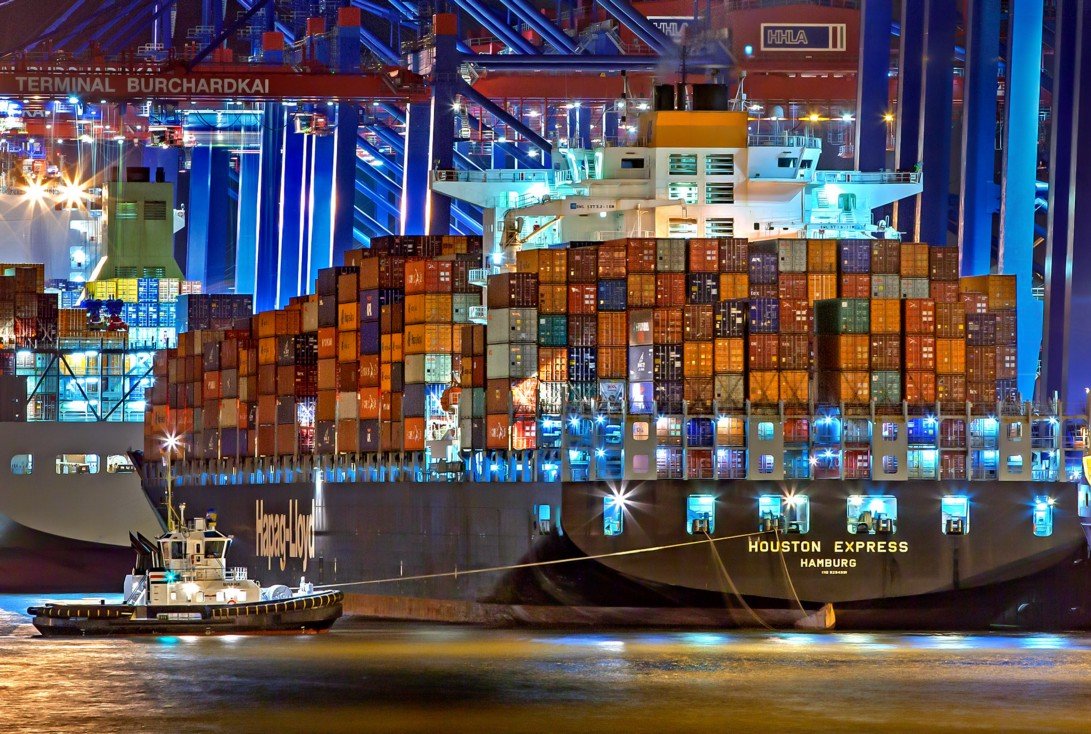 Blockshipping is having a tokensale event and will be offering two tokens. These two tokens have different functions. One will be used for internal services of making and receiving payments on the platform while the other token will be used externally for revenue sharing. The revenue sharing token is an ethereum based token. It will be known by Container Crypto Coin (CCC), while the internal utility token will be known by Container Platform Token (CPT). CCC token will be used for revenue sharing.
Now you may be wondering how this revenue which will be shared is generated. The revenue, comes from profits made from the transaction fees on the GSCP platform. This profit will be shared out in a given percentage among CCC holders by GSCP so all you have to do to be a partaker of this awesome opportunity is to take part in the tokensale excise.
In what manner, will this revenue be shared? The revenue will be shared through the use of smart contract by the GSCP. Once it's time to share revenues, total amount of revenue to be shared, gets converted to Ethereum and gets distributed through the smart contract initiated by Blockshipping to CCC holders. In the light of this, you can see how you keep receiving Ethereum just for holding CCC in your wallet. I also want to highlight the fact that if CCC gets to exchange and the Blockshipping hasn't launched the first phase of their roadmap, and the price of CCC drops very low, Blockshipping has provisions to buy back any CCC holders token who would want a refund of their money during the ICO.
To me, I think this is the best part of this project and their tokensale event. No project has been able to give assurance of price performance before now. Blockshipping is setting the pace all around. Solving a real-life problem and putting its customer base interest first. This approach is made possible through the lock-up of funds generated during ICO in market maker funds.
Tokensale information
Tokensale is currently ongoing and to participage, kindly head over to their website for participation instructions.
Total token supply: 50,000,000m CCC
Token type: ERC-20 Utility Token
Ticker: CCC
Available during ICO: 40,000,000
FOUNDERS AND ADVISERS: 7,500,000
ICO cap: 24,800,000m USD
Important Links
Website: https://www.blockshipping.io/
Telegram: https://t.me/joinchat/HWi2Gw9VvUw1U5lZObNS2w
Ann Thread: https://bitcointalk.org/index.php?topic=3502572.0
Whitepaper: https://www.blockshipping.io/wp-content/uploads/2018/02/Blockshipping_GSCP_ICO_White_Paper_public.pdf
If this article was helpful, kindly follow, comment and upvote for more reviews.
My Bitcointalk profile: https://bitcointalk.org/index.php?action=profile;u=1016770