Being new to cryptocurrency comes with a heavy price which every noob pays with either half or all their investment funds. This happens because no one really knows when to buy or sell. Every noob waits for calls from gurus and these gurus whom we look up to most times only gives their calls when they're done buying and need a little push up in price to be able to dump their bags. When such calls are made, unknowing noobs follow the call, buy and gets dumped on.
This cycle has always continued and has made many people who venture into cryptocurrency to drop along the line.
Over the years, this space has only been profitable to the little few who has huge capital to invest and those whom a 10% gain makes a difference to their accounts because their capital is much. But to the little man who has as little as a 10$ investment, this has not been most favorable to him as most of his capital goes into exchange fees if he wants to keep trading at a 10% profit sale.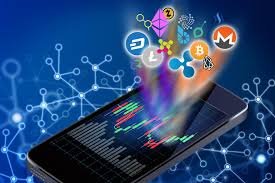 With the countinghouse strategy, anyone can pool their funds up and be sure to always smile with an added profit to their account. The cryptocurrency market over the years has worked on price predictions and speculation. This prediction has to an extent determined the price of coins and various tokens. Most times the predictions are always wrong because the direction of the market is not taken into effect and this situation has made most people lose their funds. There's a new change coming to the cryptocurrency market. CountingHouse fund is revolutionizing this and instead of working with market predictions, they're trading with market direction. Countinghouse being a hedge fund, is here to help investors maximize profit. Countinghouse will be using brokers to place trades on exchanges and in turn, transfer profits to investors. On countinghouse, there's provision for fiat and cryptocurrency exchange.
Because countinghouse is a hedge fund, an inexperienced trader don't have to go and be learning how to trade or how to analyze a chart. A business agency, don't have to monitor the market every now and then to keep up with changes in the market in order to maximize their profit and cut loss. Now to the emotional traders, they need not panic sell or buy the tops again because countinghouse will be placing the buy and sell orders for them.
For further enquiries
Website: http://countinghousefund.com/ico
Whitepaper: https://www.countinghousefund.com/whitepaper
ANN Thread: https://bitcointalk.org/index.php?topic=3406903
Telegram: http://t.me/Countinghouse
If this article was helpful, kindly follow, comment and upvote for more reviews.
My Bitcointalk profile: https://bitcointalk.org/index.php?action=profile;u=1016770